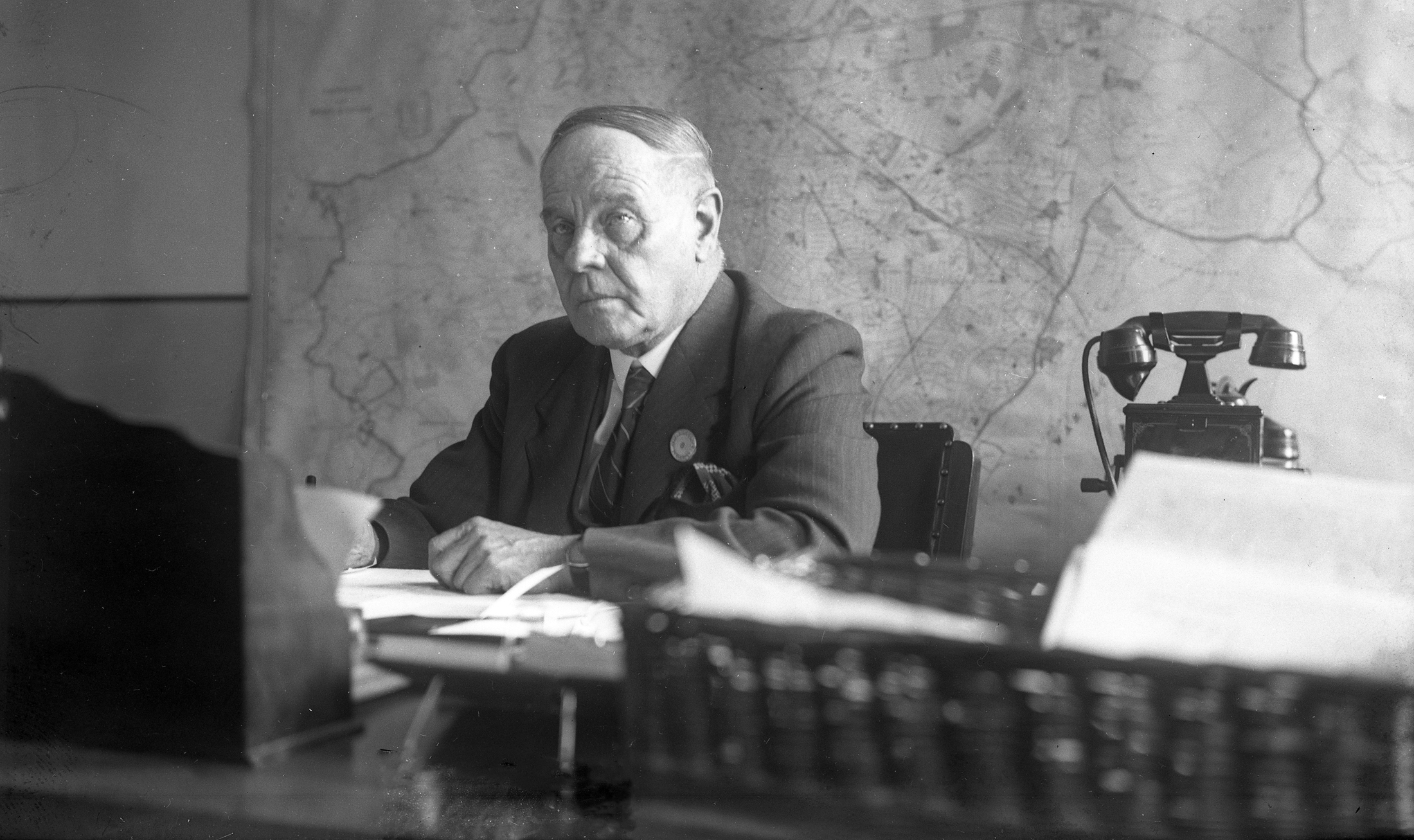 You may have seen elsewhere, and in the Express and Star, that we were donated an amazing collection of glass negatives, dating back to around 1930. 

We are now starting to work on the negatives, cataloguing them and copying a few when we have the chance. Eventually, we hope to look for a grant to have them professionally digitised, but we thought a couple of pictures might spark some interest.

The negatives were originally from the Birmingham Corporation Tramways Permanent Way Department, so, who is the gentleman in the header picture? Probably the Tramway Superintendent, judging from the telephones and the map behind him. The other picture is Witton Lane - and in the far background can be seen Witton Tram Depot, our previous home. Lots more to come!